Workforce Management Made Easy.
Increase Employee Engagement by streamlining your Workforce Management and Operational Processes.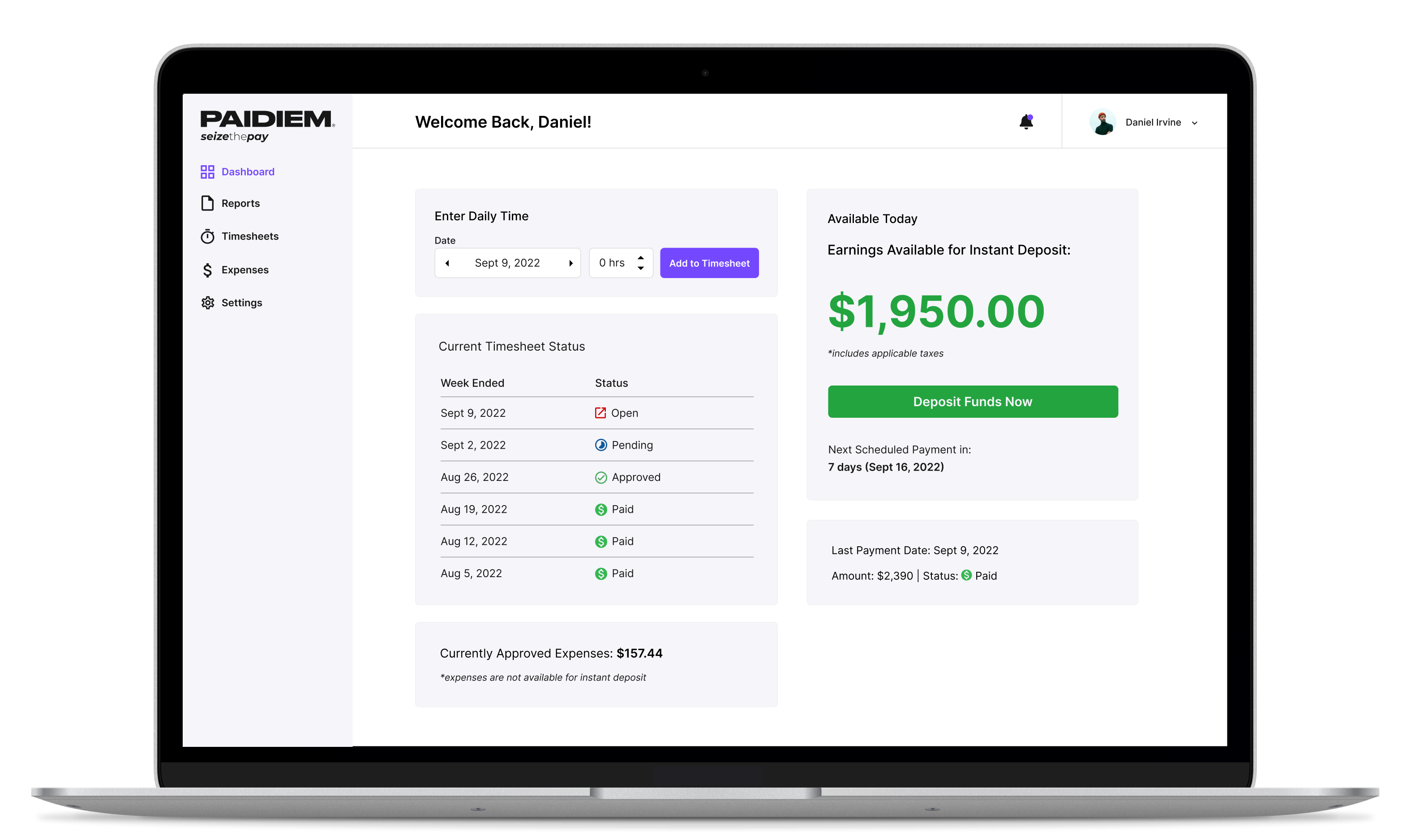 Automate

Your

Back-Office

Workflow
Paidiem's automated platform ensures clean and accurate data which de-risks your organization, frees up much-needed capital and resources, and drives efficiencies within your organization.
Want to see Paidiem in action? Book a Demo Today!


Ask How Paidiem

Drives Your Revenue
We understand that every business has its own set of unique needs, which is why our offering is

flexible and integration-friendly

. Paidiem partners with you to provide solutions

that best suit the needs and capabilities of your business and workforce.
Partnership Perks
Two Week Onboarding Process

Tiered SaaS Pricing Model

Core & Add-On Modules and Services


VMS + ATS Integration Friendly