Engage

&

Retain
Your Workforce
Paidiem is the competitive edge you need to engage your workforce, expand your business and impress your clients.
Simplify The Management Of Your Contingent Workforce
Our

Automated Workflow

Centralizes Everything

In One Place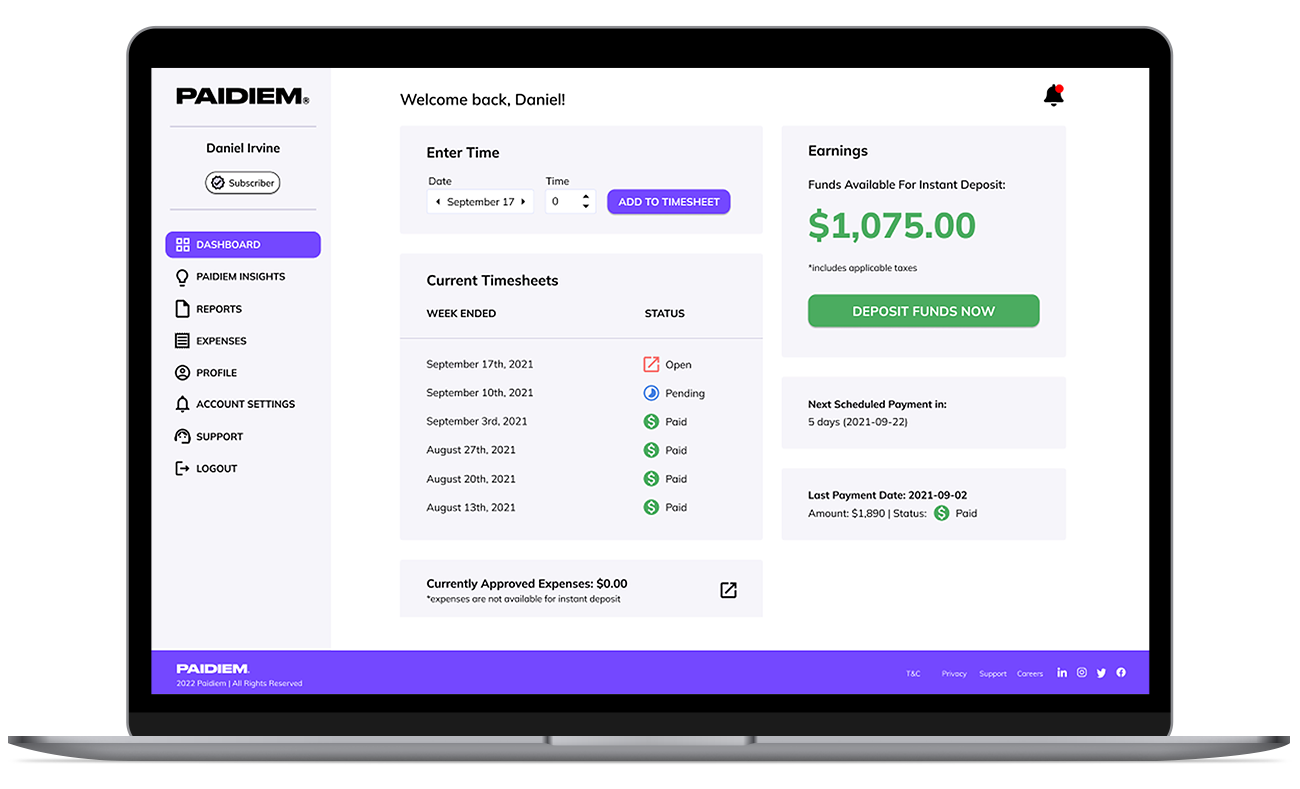 Instant

Payment

&

Approvals Status Visibility

One-Click

Daily & Weekly

Time Entry

Clean Data

Ensures

Speed

&

Accuracy
Fast Onboarding

&

Easy Implementations

Income On Demand

&

On-Time Payments

VMS

&

ATS Integration

Friendly
Contractors

Engage

the Paidiem Platform

Daily

40% of Workers Take Early Payment -

Regardless of Income

Our

Average Client Revenues

have

Increased by >50%

3 out of 5 Contractors

are being

Redeployed on Assignment

Improved Retention

Rates &

Decreased Turnover

Engaged & Supported Workers

Produce Better Results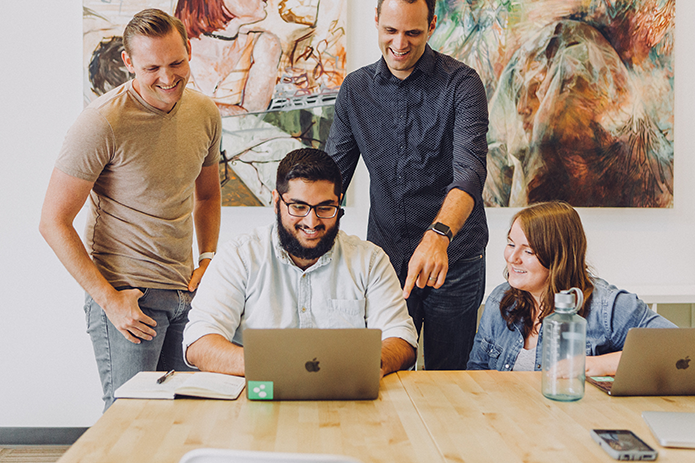 Hand Off Payroll & Payments
Never Float Payroll Again -

We Handle All Workforce Payments

Stop Stressing

About

Invoice Collection

and

Reconciliation

Accurate Data

Means

On-Time (& Early!) Payments -

Every Time

Flexible

Income On Demand for Any Classification of Worker

Automated System

Decreases Errors

and

Ensures Compliance
Simplified Workforce Management
Our Customers

Save ~30 Hrs / Week on Administration

Simple & Stress Free

Two Week Onboarding Process

Speed Up Your A/R

&

Unlock Your Capital

Maintain Accurate

Client and Worker

Profiles & Contracts

Automated Contractor

Invoices, Client Billings

&

Reporting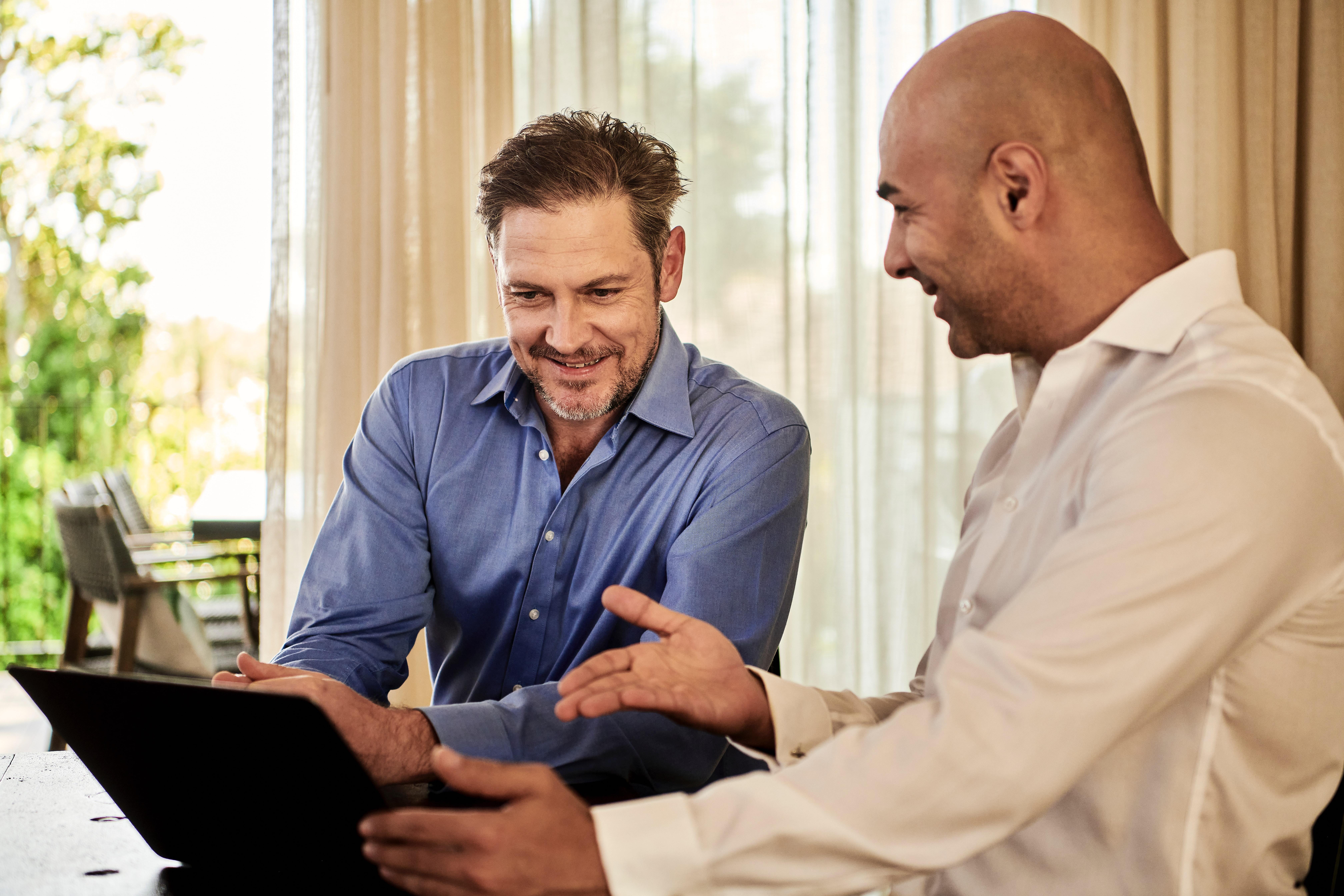 Accurate Data

Ensures On-Time

(and Early!)

Payments
WITHOUT PAIDIEM
Out-dated, manual or disjointed systems delays business growth
Manual or Outdated Systems
Errors or Delays in Time Collection
Delays in A/R Due to Errors
WITH PAIDIEM
Paidiem's powerful automation drives revenue, productivity and engagement which supports growth
Automation & Speed With All Data and Contracts in One Place

Accurate, Faster Payments and Receivables
Happier Workers & Clients Generate Revenue and Business Growth
Find out how our customers have grown their business by 50% in less than 6 months!